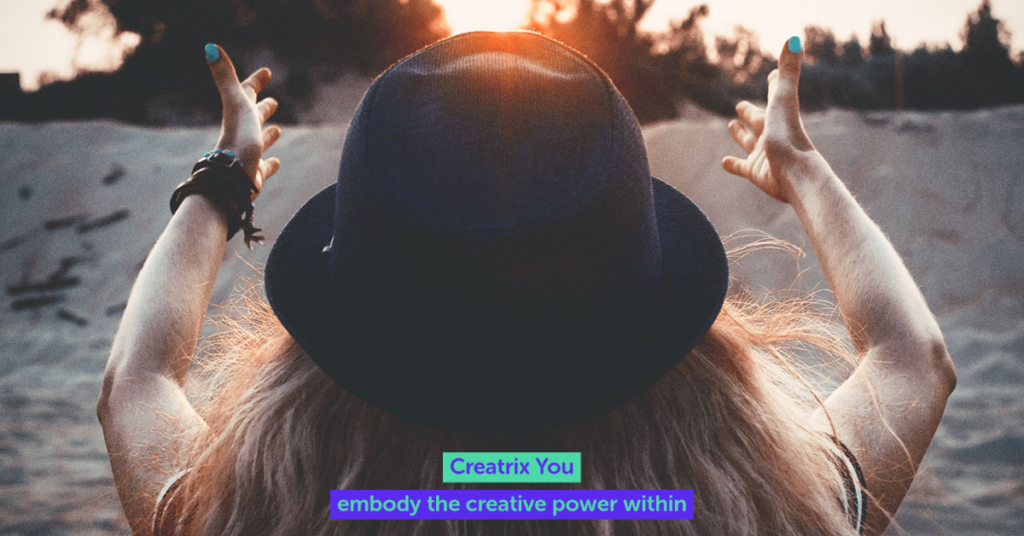 Are you ready to join, maybe a journey of a life time, a journey of adventure and transformation, of re-discovery and embodiment of your authentic Self? Are you willing to step on your path and re-claim The Creatrix You? Is it your desire to embody the creative force within?
If your answer is YES, to any of the questions above, I wish to congratulate you!!!
When in your heart you feel resonance with the approach of our programs – which are focused on empowerment, welcome!! It is our intention and desire to offer you the gentle support, the uplifting guidance and the loving space for you to return into your true essence and nature.
With gentleness and ease we go deeper into the corners of the heart, in the corners of the being, maybe even in places untouched before, to heal the wounds from their original source, in a safe, supporting and full of love space.
When, for any reason at all, your answer is NO, at the questions above, the encouragement is that you follow your inner guidance beyond any recommendations. One important step on a path of healing – specially that of the heart – is to be honest with one self and honor that knowing from within, that will always guide you where you belong.
If you still read this lines, if inner profound healing didn't scared you, welcome to 'Creatrix You – embody the creative power within'. Congratulations on your decision, even this one of continuing reading, because this alone, already starts moving the energy.
For all those that feel a resonance for our calling and mission here at Creatrix You, we offer different ways in which you can benefit from our programs, either along other people – in group – or privately in individual sessions.
We love to mention, and make you aware of the fact that, in residential workshops and retreats, you can benefit from a more intensive approach and variety of what we would normally do in private sessions for a longer period of time.
Here are the details for the third edition of this transformative program on the beautiful island of Sardinia:
Creatrix You – embody the creative power within – Sardinia 2022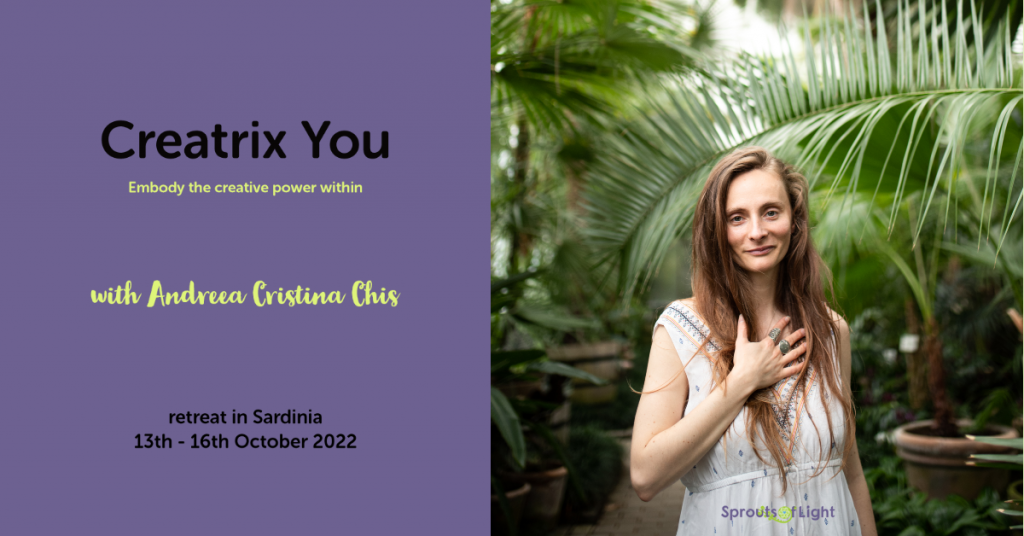 When?
13th – 16th October 2022.
Where?
In the beautiful and magical island of Sardinia, that holds an ancient subtle healing and restorative feminine energy.
More details and the program, here: Sardinia – Creatrix You – embody the creative power within.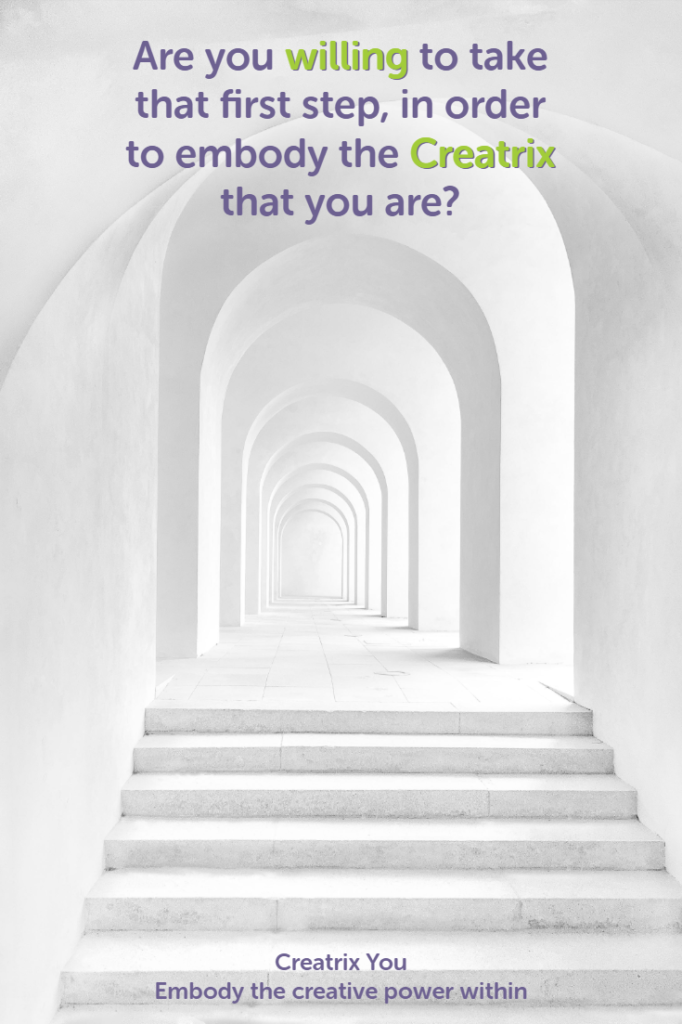 You do not have to be an experienced meditation practitioner to be part of this or any retreat organized by Creatrix You & Andreea Cristina Chis, an open heart, a clear intention and the willingness to explore are enough!
Private sessions & programs are available upon request. In case there is no availability at this time, we will keep you inform as soon as that is possible.
Here are the services we offer at this time:
Sessions: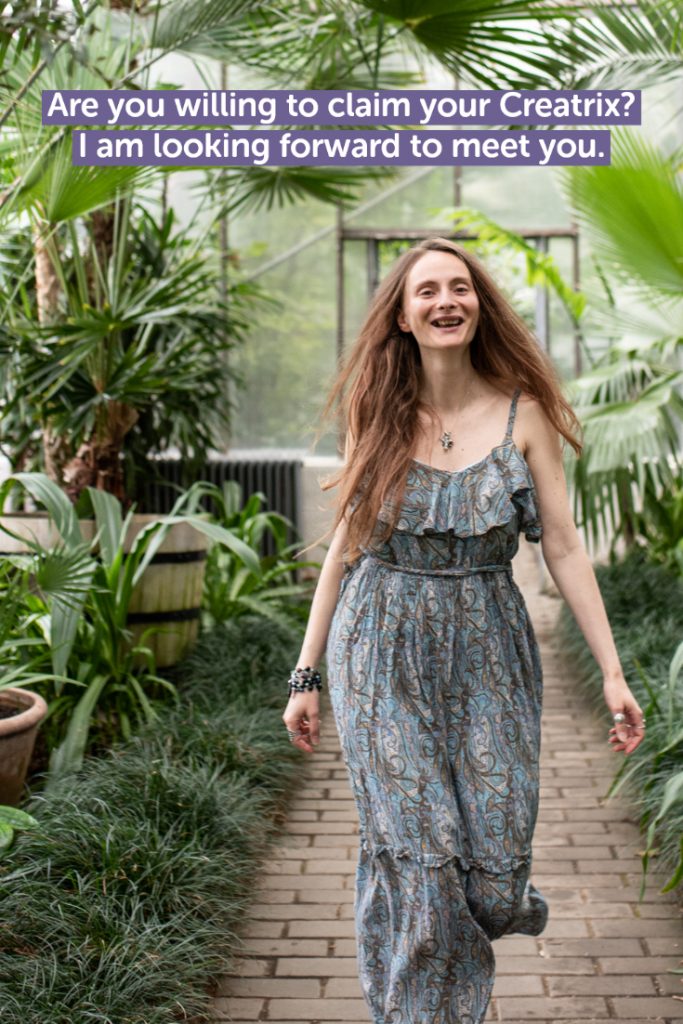 Are you willing to step into your own? Are you ready to stand fully on the Earth, as the true Creatrix that you are? Are you willing to take that first step?