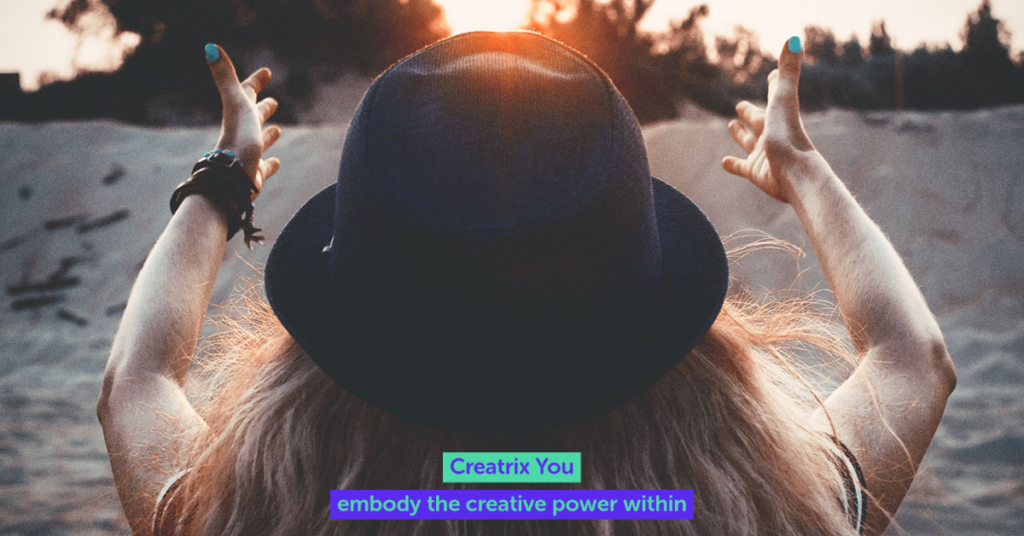 Are you ready for the new you? Are you ready to join, maybe a journey of a life time, a journey of transformation, of rediscovery and of embodiment of your authentic Self? Are you willing to step on your path and reclaim The Creatrix You? Is it your desire to embody the creative force within?
If your answer is YES, to any of the questions above, I wish to congratulate you!!!
If your answer to any of the above is NO, I want to congratulate you too. It is very important to be honest with one self, and if this is not the right time or place for you, if you do not feel resonance with it, it is very very important to honor that calling. You wouldn't take a medicine that is not proper for your condition, would you? The same happens with the alternative approach. So please do not make it fit you if it doesn't. We do hold the belief in our hearts, that you will find the proper support and guidance, for your highest good, in divine alignment and align with yourself.
If it does fit you and you resonate with our approach, welcome!! It is our intention and desire to offer you the gentle support, the uplifting guidance and the loving space for your quest. Indeed this journey might be uncomfortable at times, as we take the time to go deep, with gentleness and love in the corners of the heart, to heal the wounds from their source, in a safe, supportive and full of love space. Yet is our promise to you, that you will not be alone in it, we will be here honoring you and your process, taking the leap of faith together, to access the Creatrix and embody the creative force within.
If you still read this lines, if inner profound healing didn't scared you, welcome to 'Creatrix You – embody the creative power within'. Congratulations on your decision, even this one of continuing reading, because this alone, already starts moving the energy.
So let's take it one step at the time and explore:
For whom are the programs we offer;
How does it work;
What are the Creatrix You programs available;
How could you privately embody the creative power within;
Are you willing to step into your own? Are you ready to stand fully on the Earth, as the true Creatrix that you are? Are you willing to take that first step?