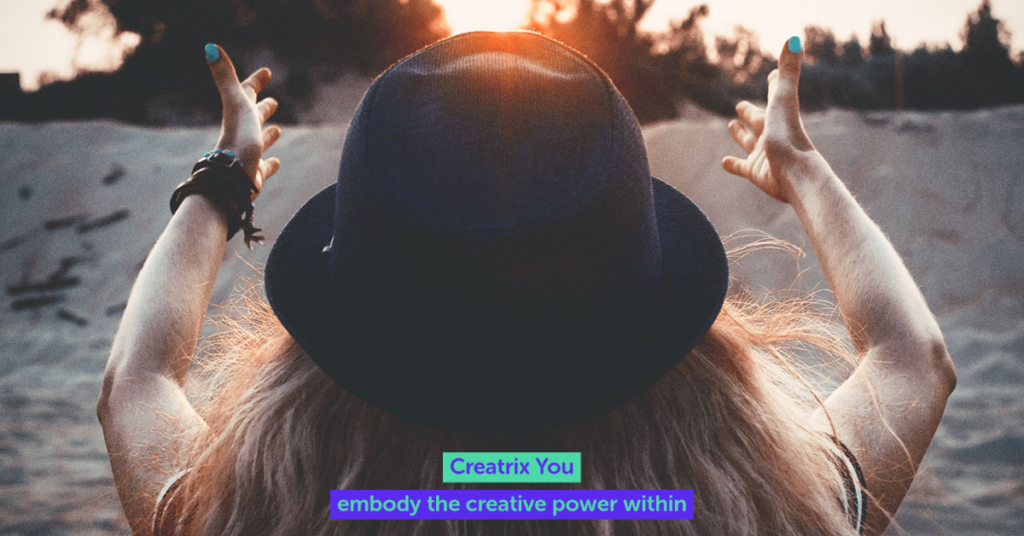 Are you ready to join, maybe a journey of a life time, a journey of adventure and transformation, of re-discovery and embodiment of your authentic Self? Are you willing to step on your path and re-claim The Creatrix You? Is it your desire to embody the creative force within?
If your answer is YES, to any of the questions above, I wish to congratulate you!!!
When in your heart you feel resonance with the approach of our programs – which are focused on empowerment, welcome!! It is our intention and desire to offer you the gentle support, the uplifting guidance and the loving space for you to return into your true essence and nature.
With gentleness and ease we go deeper into the corners of the heart, in the corners of the being, maybe even in places untouched before, to heal the wounds from their original source, in a safe, supporting and full of love space.
When, for any reason at all, your answer is NO, at the questions above, the encouragement is that you follow your inner guidance beyond any recommendations. One important step on a path of healing – specially that of the heart – is to be honest with one self and honor that knowing from within, that will always guide you where you belong.
If you still read this lines, if inner profound healing didn't scared you, welcome to 'Creatrix You – embody the creative power within'. Congratulations on your decision, even this one of continuing reading, because this alone, already starts moving the energy.
Here are the details for the second edition of this program:
Creatrix You – embody the creative power within – Sardinia 2022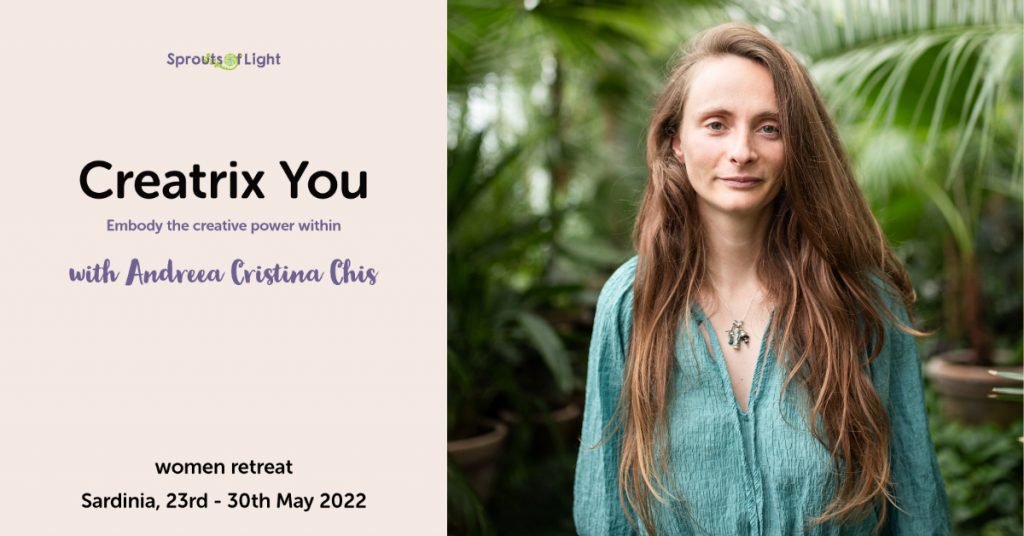 When?
23rd – 30th May 2022.
Where?
We meet in Sardinia where we are hosted in a beautiful place, close to the inviting beaches with their magical turquoise waters. During our retreat, we have planned few days of travel to different locations, for healing and ceremonies, full details are provided to the participants.
For whom is this program?
This particular program is reserved for women only. Men that feel the calling to join are welcome to do so, in events that are not reserved for women only. For details feel free to contact us.
Women of integrity, that are willing to come together and support each other in their healing and transformative journey.
Women willing to claim back their true power, owning their creative force and bring it further in the world, for the highest good of everyone involved.
Women that are ready to bring their gifts in the world and show their true and authentic self.
Women that are ready to heal aspects related to creativity and sexuality, anything that hinders or blocks the true expression of it or ownership of ones true self.
Women that want to conceive and for some reason that didn't happen yet.
Women that want to get in touch with their Self and all the aspects involved – from physical, to emotional, mental and energetic.
Women that are ready to transform past conditioning, blockages or even trauma and claim the treasure that lies within.
What to know about this retreat?
The group work, programs, retreats are a living creation, between Andreea Cristina Chis as a facilitator & guide, together with you the participant that feels the calling to join and the divinity, that holds the keys to all mystery.
Even if you will learn a lot from it, this type of work is not a theoretical class. This retreat brings together in a sacred alchemy, the modern and the traditional, in waves of profound love. This program is based on experiential learning, meaning that you will learn from your own experience directly. This does not mean you will be alone in it. It simply means that you will be supported to tap into your own sovereign power, inner knowing and direct guidance. You will be offered the space and the support to process your experience and start tapping into the gifts beneath it.
The group work is always unique, as the group energy is being formed by every single participant and the places that are hosting us.
Creatrix You – embody the creative power within – Sardinia 2022, has as a main theme of work aspects related to healthy feminine power, authenticity, sovereignty, sensuality and sexuality, embodiment and expression in love. Please have in mind the program can modify related to group or individual process.
How does it work?
This weeks program is based on Andreea Cristina Chis experience, which means more than one decade of transformational events as a guide, trainer, outdoor trainer, coach, facilitator as well as participant. It has behind initiations in different traditions, applied healing methods and a continuous search and found of the divine, in so many ways and shapes and forms. It blends together all those techniques that worked the best -both from coaching and personal development as well as native approaches – in unity and harmony with all the aspects involved (mental, emotional, physical and energetic) honoring all the ancient ones that brought them through: from ancestral and natural origins, to native, Asian, to Egyptian, Sufi influences, Norse tradition and the ancient Celtic way of healing.
When it comes to the transformational work that we do, what to expect?
We highly recommend you meet us from a place of curiosity and openness, avoiding if is possible expectations. Yet,
Guided meditations, energetic work, channeling, high transmissions of light and love, ancient knowledge, incantations and invocations, ancestral work and ceremonies, body oriented exercises are normally part of our programs.
Harmonization of emotional aspects – including emotional release (if necessary) – & energetic blockages, as well as transformation of non-beneficial patterns.
Ceremonies with and for the Earth, honoring the ancestors of the lands that we come from, as well as the ancestors of the land that we are visiting and allows us to gather there. Celebrating the divinity.
Activation of the higher heart and unconditional love. Accessing the supreme healer within and activating waves of love bathing the being and supporting the processes on going.
Embodiment of higher aspects and empowerment.
Feminine initiations and divine feminine activation in sacred places used from ancient times for it.
Balancing the female – male aspects;
Ancient Celtic and Core Healing, Mystical prayer and ancient transmissions.
Transmissions and direct work with the guides of our journey on aspects related to the individual and group work.
DNA and soul work might be included.
Please have in mind, that the ceremonies, and energetic work, will adjust to the needs of the group, so changes may intervene.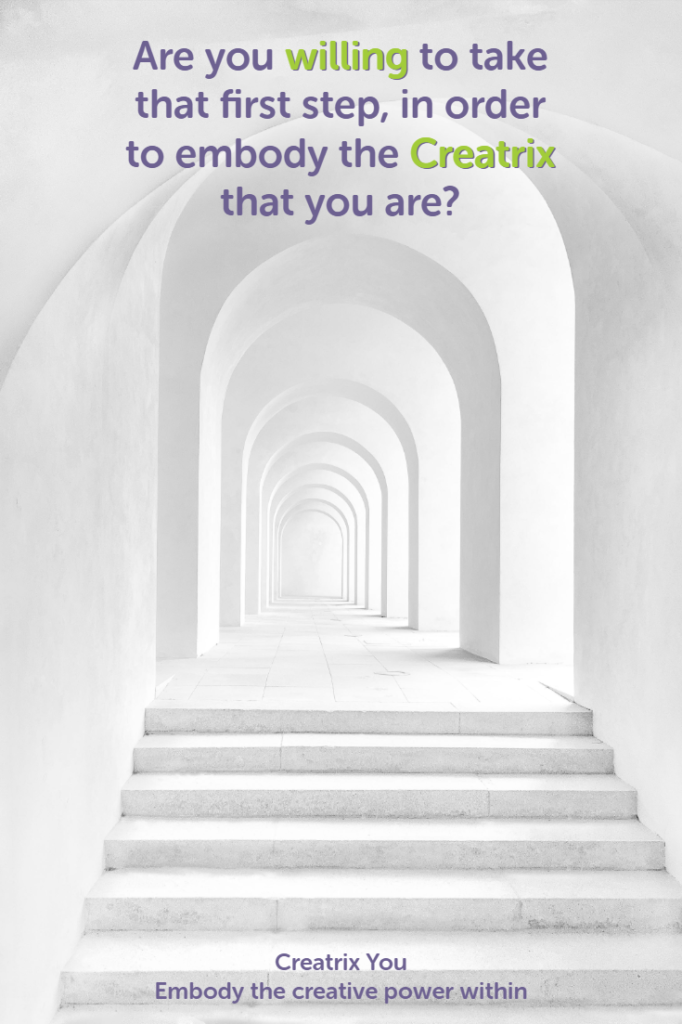 You do not have to be an experienced meditation practitioner to be part of this retreat, an open heart, a clear intention and the willingness to explore are enough!
Please have in consideration that the program is international and it will take place in English.
The number of places available is limited to 13 women.
Everyone who feels the calling to join, is invited for a private meeting online that is included, before the registration is completed, so we know each other and make sure of the matching with the group work and the energy coming through.
Registration ends on 9th of May 2022 or when the places are fully occupied.
For further details, investment and to claim your private meeting now, please visit the Registration section or send an email at ready@CreatrixYou.com .
Private sessions for aspects related to the themes mentions above, are available on request.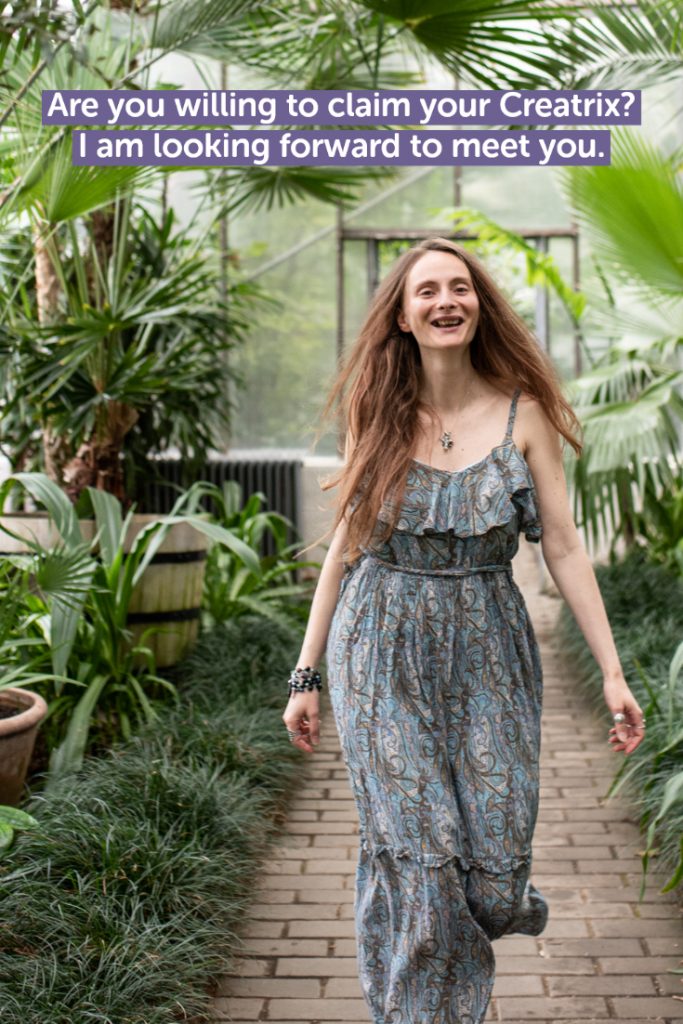 Are you willing to step into your own? Are you ready to stand fully on the Earth, as the true Creatrix that you are? Are you willing to take that first step?